Happy Summer!
I hope you all are having a relaxing, cool (boy, is it a hot one), and vacation filled summer! A Place at the Table is working hard each day to get our doors open so we can be a place next summer for all to dine. I thought I would answer a few questions about our progress, because I am sure we all are wondering why A Place at the Table is still
not open. I sure am!
How is the location search? As many of you know, our original location on Hillsborough Lofts is stuck and waiting for construction to start. Currently, we are looking at a few additional properties. Fingers crossed for one lo
cation that we are actively working on with our one-of-a-kind architect (Plan A Architecture). We will keep you all in the loop as soon as we hear something! If anyone has any possible locations that you think A Place at the Table should visit, please contact me!
How is the fundraising going? Fundraising is going great. We are thankful for your support! We are getting ready to launch a Major Gifts Campaign in a few months to raise the final start-up costs for our new location. Stay tuned!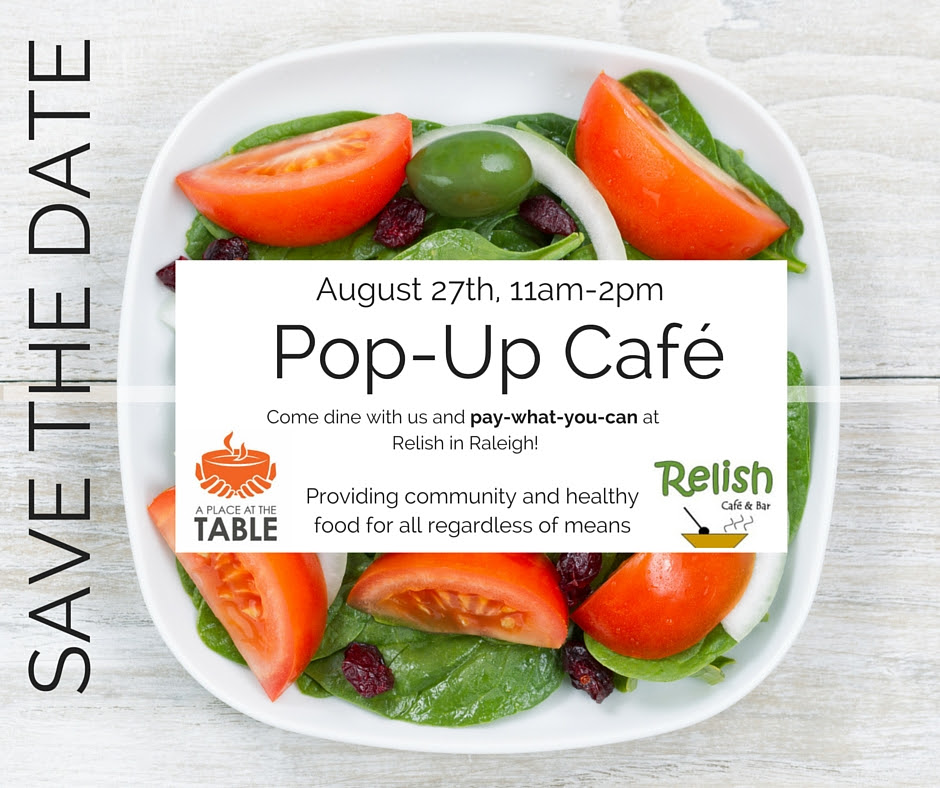 When is your next pop-up? Our next pop-up is coming and we could not be more excited. With having to cancel our Hadley's pop-up due to Hadley's closing, we knew that our pop-up on August 27th at Relish Cafe & Bar had to be out of this world. I hope to see you there!
Thank you for your continued thoughts and support of A Place at the Table. We could not do this without you. Our Board of Directors, volunteers, and myself are not giving up. We are going to get A Place at the Table open for the community and can't wait to see you at the table.
Peace to all of you,
Maggie Kane
Executive Director